Tile Patterns
Random patterns are very popular for breaking up large areas and result in a more rustic look. You'll often find them on traditional flagstone floors, in country properties like barn conversions and farmhouses.
For a clean, sleek effect, choose tiles which can be laid in straight lines with a square edge. The tile format also works well on walls and in bathrooms, and is particularly suitable for contemporary homes.
It's all a question of personal choice. Take a look at our Gallery for inspiration and ideas. Feel free to call our friendly team to discuss your options, we have plenty of experience in matching tile patterns and stone types to every room.
Traditional Pattern
Options:
400mm x 400mm x 20mm
500mm x 500mm x 20mm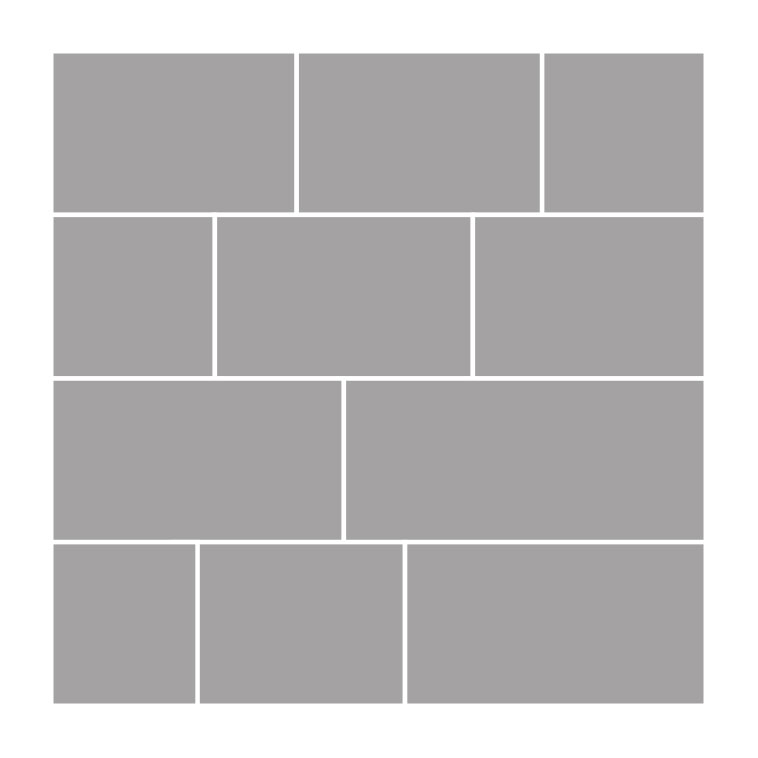 Random Length
Pattern Options:
400mm x random lengths (range 300mm – 1000mm x 20mm)
500mm x random lengths (range 300mm – 1000mm x 20mm)