Ancilliaries
Nothing beats tried and tested products. Thanks to our experience, we know which products perform best with our stones – and we're always on the look out for innovative developments.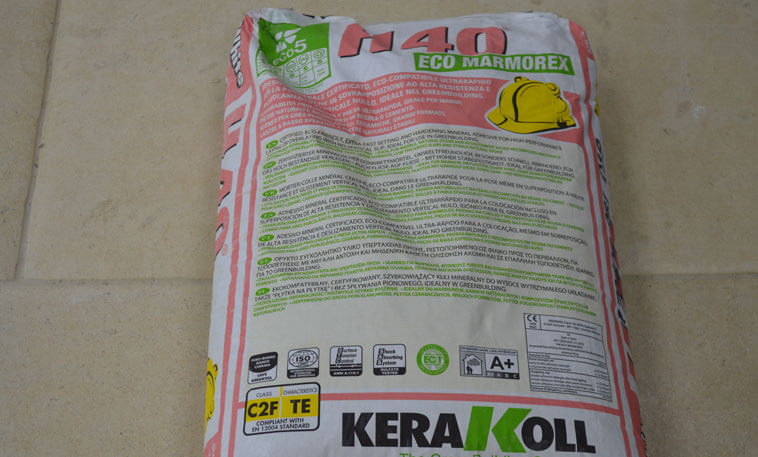 Adhesives
We are very familiar with the best type of adhesive for specific requirements – slow-setting, quick-setting, cement based or gypsum based. Tell us about your project and we'll give you our expert opinion!
Grouts
With limestone, the general rule is to use grout two shades lighter than the stone itself. We can advise which grout is best for the particular stone that you are using, so please do give us a call. Our experienced team will be able to recommend what will work best for the limestone that you are fitting.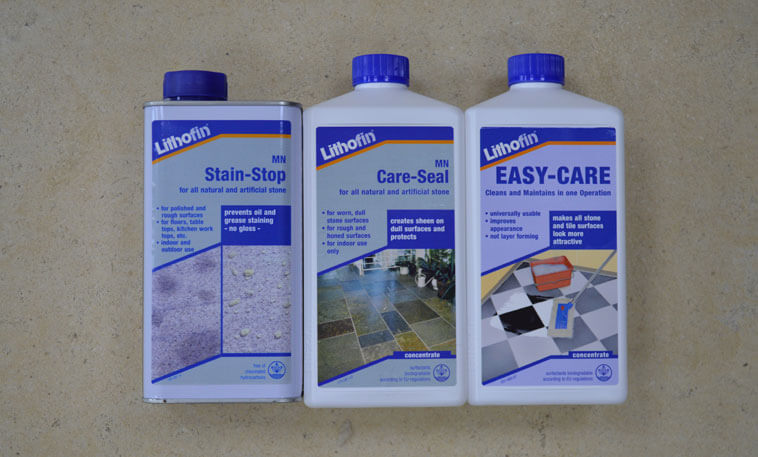 Sealants
We supply mostly Lithofin products that finish the stone with a very subtle sheen, completely protecting your new limestone floor. Once installed, we can recommend products for weekly maintenance which will enhance the performance of your floor.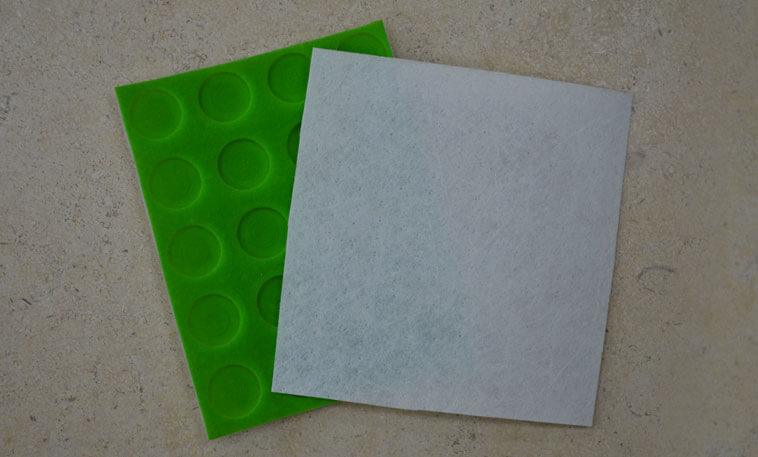 Movement Membranes
We can supply and source a number of movement membranes used primarily to reduce the risk of stress fractures appearing in your floor due to a building settling. These are often recommended for use in large open plan areas with under floor heating.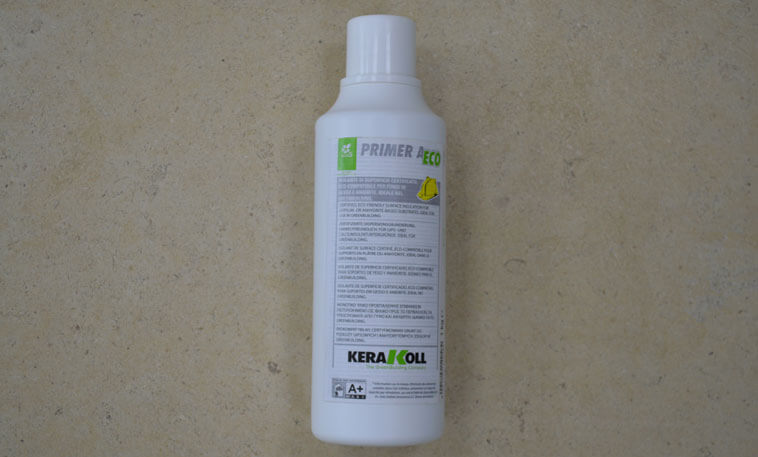 Primer A
Primer A Eco is a certified eco-friendly, water-based product used to treat and prepare dry, porous surfaces before fixing tiles with adhesives. These surfaces include cement, gypsum, asphalt, ceramic and marble as well as anhydrites. The primer reduces absorption and improves bonding. It's free from solvents with very low volatile organic compound emissions, perfect for all tiling projects.