In the wonderful world of interiors fashions and trends come and go but thankfully for us our own locally quarried limestone flags and tiles remain timeless with their neutral tones.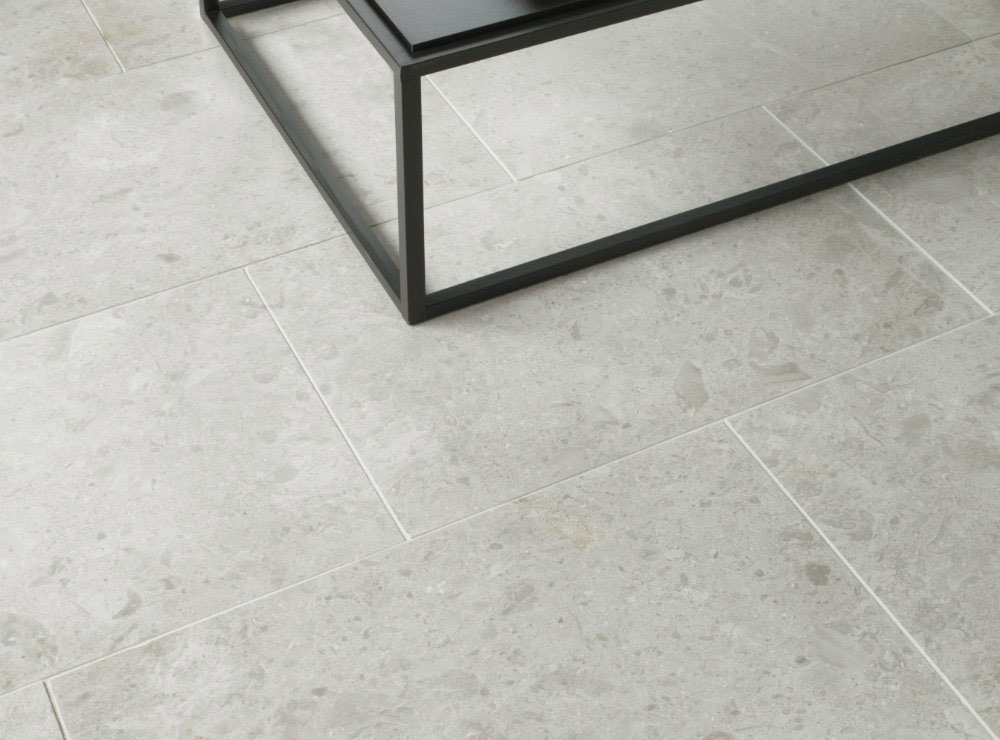 Last year grey was in, like a revolving door on a five year setting the subtle and dark grey limestones make a very brief appearance as the 'interior designers favourite' of course we cater for this but English stones are limited when it comes to grey, so often we seek imported stones from French limestone to Moroccan limestones that are plentiful in their range of greys.
In the early years while we were producing nothing but our own Lincolnshire limestone with cream and golden hues I found it puzzling by the fact that anyone would want a cold sometimes dreary looking grey concrete like looking floor. In the UK our summer is obviously somewhat restricted with this in mind our homes tend to have a feel of warmth, open fires, log burning stoves a cosy place of sanctuary from the long winters. But we do get it grey works all be it is more challenging to put colour schemes together some of our favourite projects consist of aged grey flagstones with a contemporary backdrop.
But right on que as with every grey five year fad, neutral cream coloured limestones have made something of a revival, our own Lincolnshire stones have once again been a popular choice with both home – owner and architects/interior designers alike and long may it continue as we operate two limestone quarries in Lincolnshire with 50 years of reserves.
View our current range of stones stone floor tiles, or at our newly opened showroom, details can be found here.