The concept of making a living area and an external patio area as one using the ever popular Bi-Folding doors. This raises a common question with many architects, interior designers, building contractors and clients. Can we use a limestone floor to seamlessly link our kitchen/family room to our patio that is suitable for both internal/external use?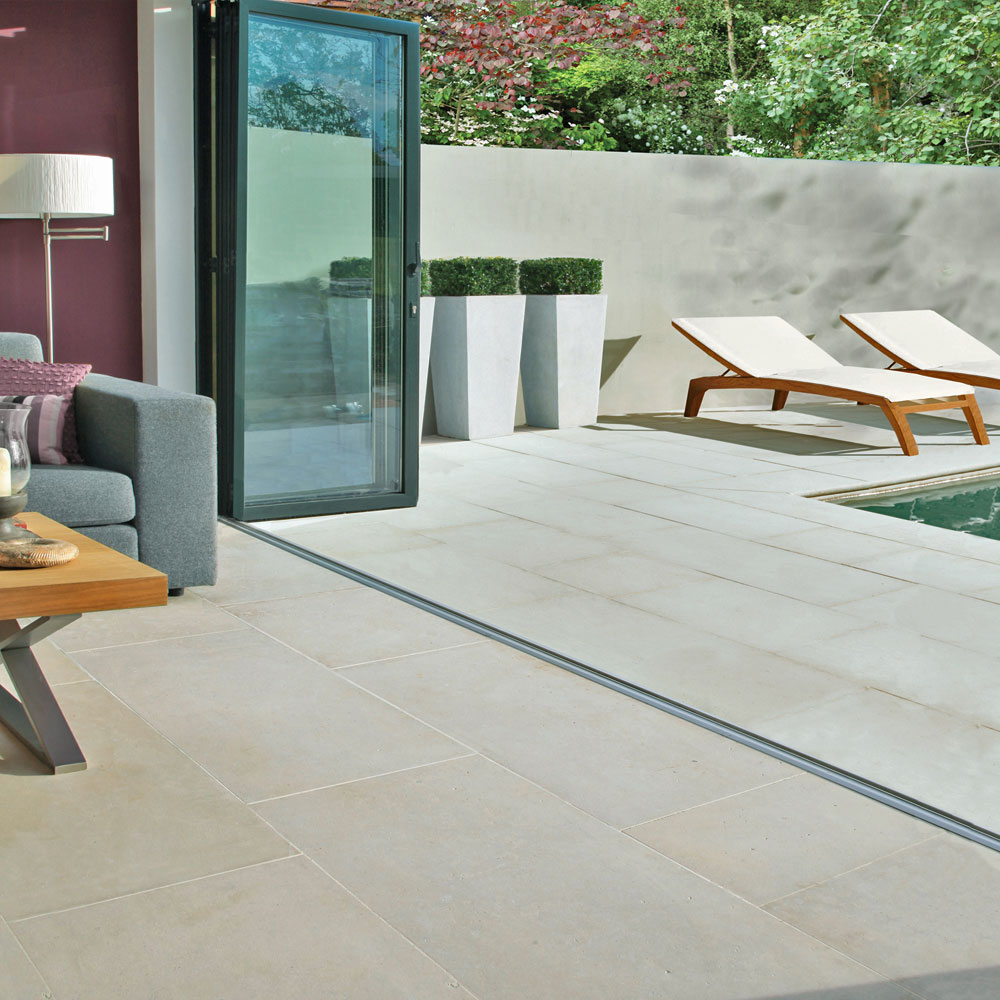 The answer is Yes but the options are limited due to our recent harsh winters. Many English limestone tiles are not suitable for external use due to them being susceptible to frost damage. Therefore we look to limestone from overseas with greater frost resistence capabilities one of which is pictured in the image below Our Hammersmith limestone.
In keeping with our own English limestone, cream colour and manufactured in the same format of 500mm x Random Lengths x 20mm stone with an etched surface making the stone slip resistant when wet (used externally). This product has been successfully used on a number of our projects mixing our English internal limestone and the Hammersmith external limestone paving creates a beautiful and seamless transition from inside to outside the property.