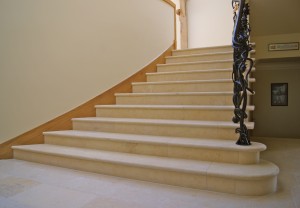 Here at Lincolnshire limestone flooring Ltd our focus is our range of beautiful eco friendly flooring stones.
However on various projects that we have been involved with past and present this can sometimes lead onto a matching stone skirting with a hand crafted edge detail or a bull-nose coping stones for a pool room.
More often than not steps are manufactured to join areas of a property and keep the limestone flooring flowing throughout from individual steps to fully cladded staircases. Indeed sometimes requests do not even stop there we have fabricated vanity bathroom worktops and more recently bathroom stone sinks and Belfast stone sinks which when in keeping with the flooring or wall tiles can look simply stunning.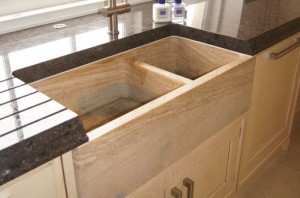 If you are building or currently restoring a family home and need some further information, please do not hesitate in contacting Stamford Stone Interiors on 01780 740970 or by using the contact form here.